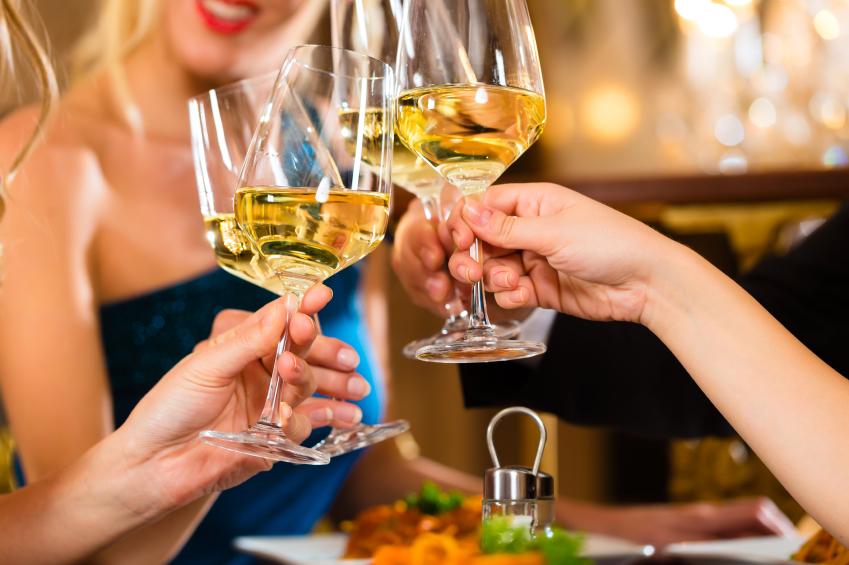 10 Wine Marketing Tips for the Holidays
It's no surprise that wine and champagne sales spike during the busy holiday season. As companies host office parties, families get together, and people celebrate the season, wine and champagne almost sell themselves. Almost. Now is a great time to vamp up your wine marketing program to get the most out of your holiday sales season.
External Wine Marketing
External promotions specific to wine sales can be effective at getting guests to visit your restaurant this holiday season. Try these:
1. Promote wine specials in your email marketing and social media campaigns.
2. If you're running print advertising or sending mailers, appeal to wine lovers with a food-wine combinations tied to the holidays.
3. Modify the confirmation auto-reply message on online reservation system to remind guests about your holiday drink specials, particularly wine and champagne by the bottle. Even better, include a drop-down option list in your reservation form that allows customers to select their drink preferences ahead of time.
Internal Wine Marketing
Just as important as getting wine drinkers in the door is to maximize wine sales with the customers already enjoying themselves at your restaurant. Menu boards, holiday themed wine lists, and promotional table tents are all important, but your servers are your biggest marketing tool. Here are a few ideas to make a time for wine last all shift long:
4. When guests decline dessert suggestions, recommend a glass of champagne or port wine.
5. Train servers to always suggest a bottle of wine first. If guests decline, suggest a split, but don't use the word "split" with guests. Instead, say something like "cute little half bottle."
6. Display a bottle of wine on each table with a card that describes the wine, what kind of food it complements, and the price. Add a little holiday sparkle to make things more festive.
7. Establish a partnership with local wine shops and vineyards to create cross-promotional opportunities. People love to "buy local" during the holidays.
8. Wine can be an appetizer too! Offer wine flights to give guests a chance to sample your favorite bottles. Once they find a wine they adore, they're likely to splurge on a full glass with dinner.
9. Offer simple accompaniments that deepen the complexity of your wines. Chocolate kisses or small squares of cheese help customers distinguish wine tastes.
10. Encourage responsible drinking by holding a raffle for all designated drivers. Deliver raffle tickets with each non-alcohol drink served and hold a drawing for merchandise, BOGO coupons, lotto tickets, and other small prizes.

Never miss an article. Subscribe to RTO's Blog

Learn More About RTO's Complete Training Solution.