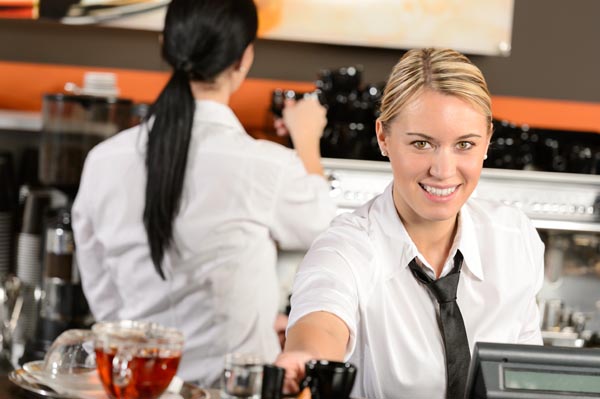 Top Traits All Great Salespeople Have (And Where They're Hiding in Your Operation)
It's easy to recognize a salesperson, right? It's that extrovert server who's more than just a little competitive when it comes to sales incentives. Or, it's that steady pro who comes in early to find out how the chef prepared the specials. Or, it might be the hostess who keeps asking for a chance. She's friendly, but can she do more than serve?
When training your servers on restaurant sales, it's important to know the characteristics of successful salespeople. Below are some top traits great salespeople have. Study them, and incorporate them into your restaurant sales training program.
Creativity. Every customer is different with different needs and desires. A great server who has an appreciation for the non-obvious solution can sell to anyone. During pre-shift meetings (or interviews), give servers opportunities to polish their skills. What do you recommend to the vegan? How do you describe it? How do you sell the operation, the experience? What stories do you tell to welcome guests?
Passion. At Disney World, it is said, employees are gently reminded that it is time to leave their jobs when they lose their "pixie dust." How passionate are your servers about their jobs? Does it show? Servers can't sell if they're not excited about the menu… and that type of passion can't be faked. If a team member has lost his love for the operation—the food, the concept, the people—it may be time for him to move on.
Integrity. If your server just wants the sale—and doesn't care about delivering the service—it will be obvious to everyone. Servers must genuinely care about their customer and their experience. If they don't, they shouldn't be in the hospitality industry.
Tenacity. Everyone gets rejected and good servers know that there will always be customers who won't buy what you're selling or be polite when they tell you no. Those who remain successful are those who aren't flattened by rejection, but challenged to keep trying.
Online Restaurant Sales Training
The Service & Sales Excellence Waitstaff Training Series is based on Service That Sells!, a restaurant training philosophy developed by restaurant owners for restaurant owners. Click here to learn more.

Never miss an article. Subscribe to RTO's Blog

Learn More About RTO's Complete Training Solution.