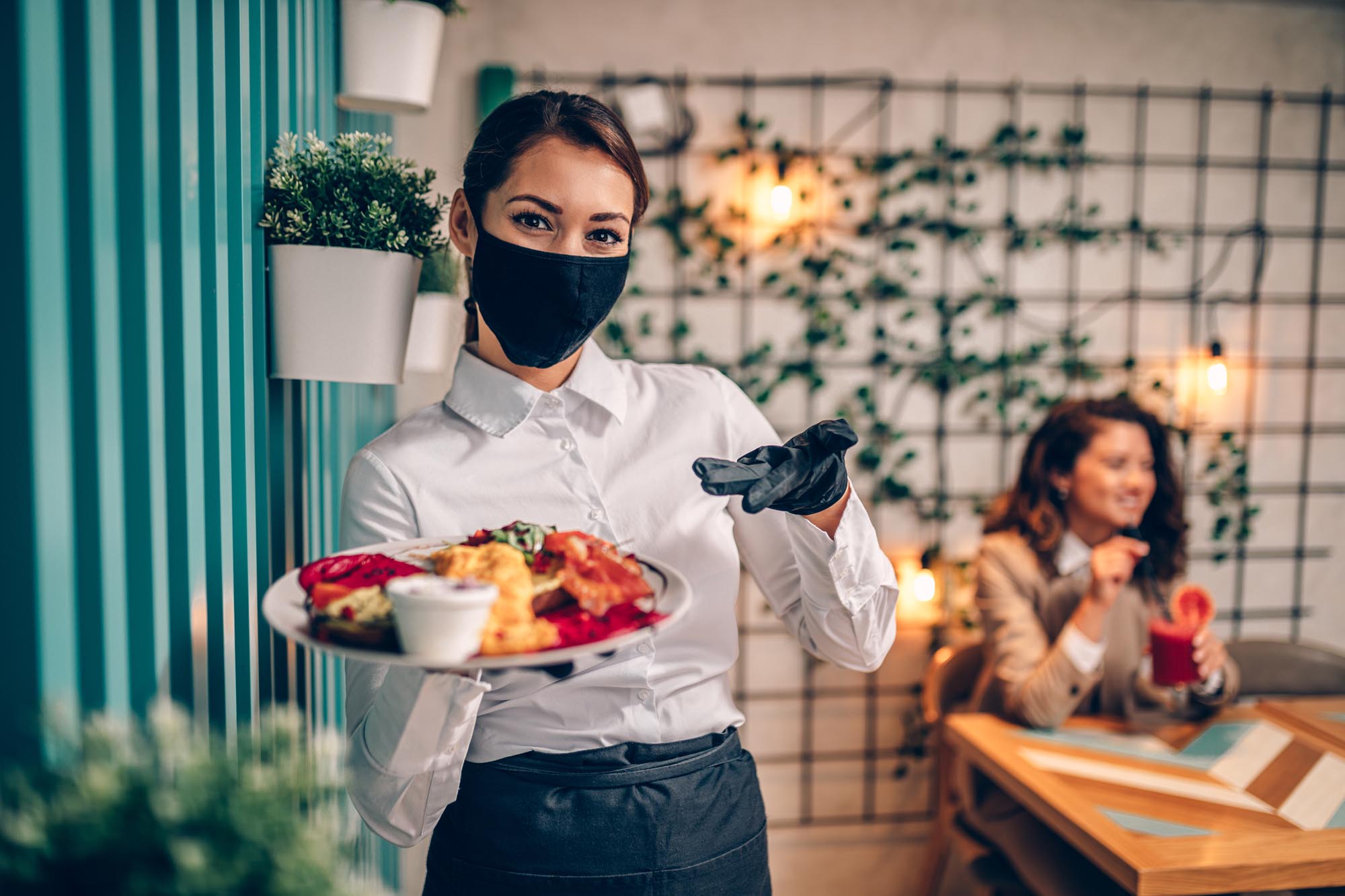 Train Your Staff on the Entire Guest Experience
Restaurant service is much more than delivering hot food hot and cold food cold. Service is an invisible product. It's what sets your restaurant apart from the competition and creates repeat business and referrals. Exceptional service takes hard work by everyone on your restaurant team, starting with you. The Cycle of Service breaks down a guest's visit into separate steps, following the guest experience from the moment guests pull into the parking lot until that final moment when they walk out the door.
When you train your front-of-house staff on the entire guest experience, you help team members recognize how they contribute to increasing sales and improving service. The end result is guests who leave happy, recommend the restaurant to their friends, and come back for a return visit.
Steps in the Guest Experience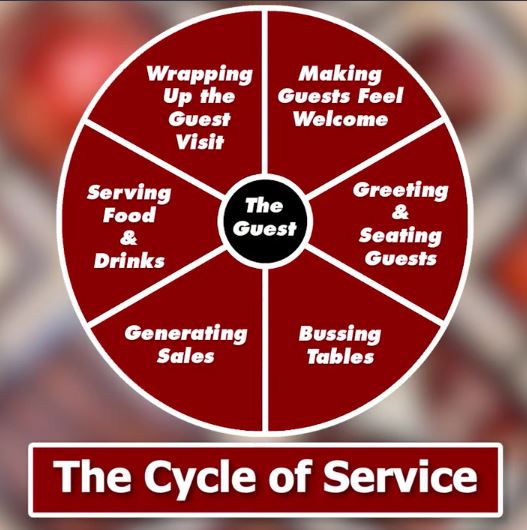 The first step in the Cycle of Service is Making Guests Feel Welcome. This includes impressions guests form when they call your restaurant, pull into the parking lot, and enter your lobby.
Next, comes the many important aspects of guest service typically handled by the host, including greeting guests, managing the wait, and seating guests.
The next step in the Cycle of Service includes bussing tables, keeping the dining area clean, and taking care of a variety of guest needs. Typically handled by service assistants or bussers, these tasks are critical to providing an exceptional guest experience.
Service and sales go hand in hand. During the "Generating Sales" step in the Cycle, servers handle many important aspects of the guest's visit, including generating restaurant sales and ensuring order accuracy.
Next comes the moment guests have been waiting for – the food! Serving food and drinks is a critical step in the Cycle of Service.
Wrapping up the guest experience is the last step in the Cycle of Service. The final impression guests form as they leave your restaurant is just as important as the first impression they made at the beginning of the cycle.
Every step of the Cycle of Service revolves around the most important part of your job – the guest!
Cycle of Service Restaurant Training
With every guest who walks through the door, your staff should be striving to not only meet expectations, but exceed them. Our restaurant service training follows the Cycle of Service plan, breaking down a guest's visit into separate "Moments of Truth" that cover the entire dining experience, from the moment guests pull into the parking lot until that final moment when they walk out the door. Click here to learn more about our restaurant sales and service training programs.

Never miss an article. Subscribe to RTO's Blog

Learn More About RTO's Complete Training Solution.