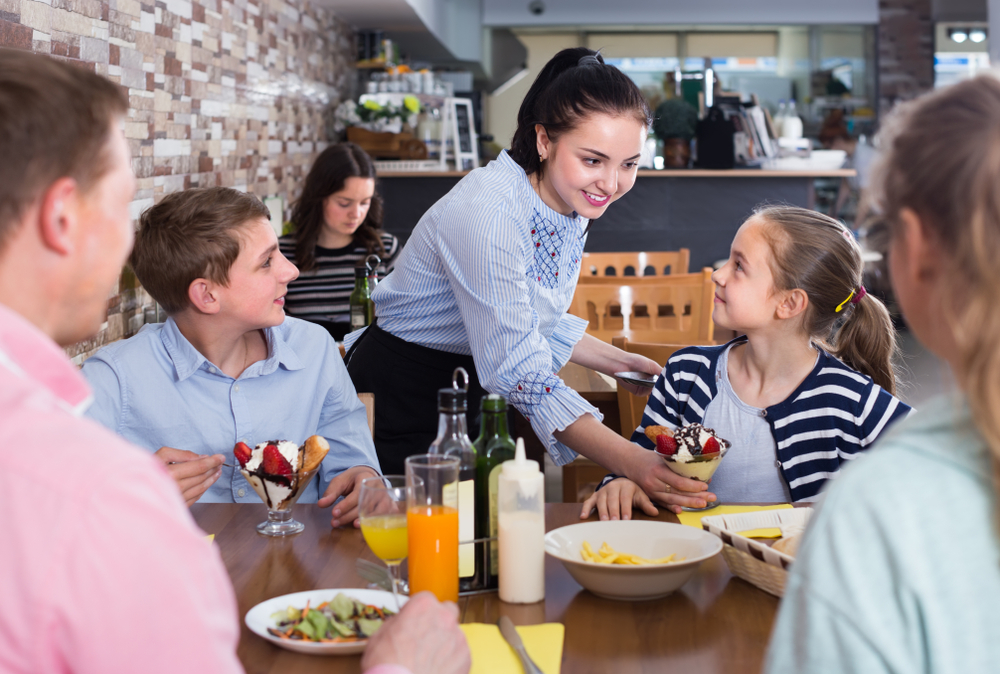 10 Ways to Increase Check Averages
Increasing check averages means more profits for your restaurant and bigger tips for your staff. It really is that simple. Here are a few marketing and sales strategies to get you started.
Offer meal deals. Everyone is looking for a bargain, and the concept of a combo meal doesn't have to stay at quick-serve operations. Let customers build their own meal deal, choosing from a list of appetizers, entrées, and desserts. Take it one step further by adding their choice of wine by the glass. While they'll be getting an overall discount, they'll likely spend more than if they had not ordered the deal.
Focus on add-ons. Even just a side salad, large instead of regular beer, or an appetizer shared between four people will increase check averages. Speaking of appetizers, consider offering two sizes, regular and large, and upselling to the large as "perfect to share." Do the same for desserts.
Give your employees a scoreboard. Measure not only their check averages, but the number of appetizers, sides, desserts, wine, etc., they sell during a shift. Remember, what gets measured gets done.
Market family meals to go. Help out busy families by putting together balanced meals that are priced right and packaged to go. Include a family size entrée platter with sides and kid-friendly options. Market these specials as values in terms of saving both money and time.
Reward loyalty. Loyalty programs really are worth the amount of time it takes to administer them. Consider a staggered approach that starts with a free appetizer and ends with a BOGO deal.
Create excitement about your specials. Enlist your regulars to be official taste testers of new menu items. These "exclusive" deals will lead to positive word-of-mouth advertising and improved guest loyalty.
Take it one dollar at a time. Focus your servers on items that add just a dollar to your check averages, such as premium liquor in a highball, ice cream on a piece of pie, guacamole with those nachos, flavored iced tea instead of normal ice tea, etc. It all adds up!
Reward successes. It sounds basic, but too often we forget to monitor—and report—the success of our restaurant training programs. Waitstaff may be easier to monitor (sales receipts, etc.), but everyone on the team should be responsible and rewarded for service and sales.
Make time for wine. For guests drinking wine, always suggest a bottle of wine first. If guests decline, suggest a split. If they decline a split, then recommend a glass.
Don't forget to go orders. Add on sales are just as important on take-out orders as they are for dine-in guests. Have items such as chips and salsa or desserts at the takeout counter that people can grab when they pick up their order.

Never miss an article. Subscribe to RTO's Blog

Learn More About RTO's Complete Training Solution.