Restaurant Operations Training
The restaurant business is show business, and that means that there is a lot happening behind the scenes to support the main attraction. For restaurants to be successful, staff must be trained on restaurant operations topics such as compliance, safety, and security. The Service That Sells! Restaurant Operations Training Series provides critical training on topics that help keep your restaurant safe and secure for employees and guests alike. Workshops within this series include:
Restaurant Compliance Training
The Compliance Online Training Workshop is designed to cover employee and manager responsibilities in compliance related to the restaurant industry. This workshop is critical training for employees new to the industry, but can also be used as a refresher course for employees at all levels. Modules within this workshop include:
ADA
ADA – Manager
GHS HazCom
PCI Compliance
Restaurant Safety Training
Safety must be a priority for any business. Keeping employees and guests safe requires everyone on your staff to be trained on important safety topics. The Safety Online Training Workshop should be taken by employees of all levels, from new hires to experienced staffers. Modules within this workshop include:
Robbery Deterrence
First Aid and Emergency Preparedness
First Aid for Cuts and Abrasions
Basic Store Safety
Fire Safety
Safe Lifting
Severe Weather Preparedness
Skimming Prevention and Detection
Slips and Falls
Cold Stress Prevention
Cold Stress Prevention – Manager
Security Awareness Training
The Security Awareness Online Training Workshop helps employees of all levels understand the security risks restaurants face in this digital age. The modules in this workshop are designed to educate managers and team members as to the daily dangers they face and the steps they can take to help protect themselves and the company. Modules within this workshop include:
Introduction to Security Awareness
Password Security
Safe Browsing
Social Engineering
Acceptable Use Policy
Hardware Security
Credit Card Security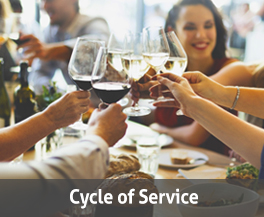 With every guest who walks through the door, your staff should be striving to not only meet expectations, but exceed them. Our Cycle of Service training breaks down a guest's visit into separate steps and trains staff to deliver exceptional service throughout the dining experience.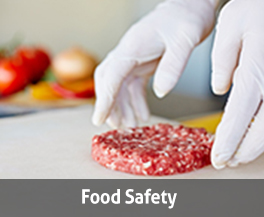 One food borne illness incident can irreparably damage the reputation of a restaurant, or even shut it down completely. SURE™ food safety training, now available online through Service That Sells!, was designed specifically for the hospitality and retail industries.