Human Resources Restaurant Training
When you're in control of what's happening behind the scenes with your staff, you're creating an environment where your team can excel with guests. Human resource issues such as sexual harassment, FMLA compliance, diversity and violence in the workplace can have a critical impact on your business. To attract, hire, and retain a strong workforce, you must provide a productive and safe work environment. With separate workshops for managers and employees, our Human Resources Restaurant Training helps everyone in your company understand, prevent, and handle important HR issues. Workshops within this series include:
HR Restaurant Employee Training
This HR Restaurant Employee Workshop covers critical issues related to maintaining a productive work environment, including topics such as ADA, discrimination, harassment, FMLA, and more. The modules in this workshop provide a solid foundation for new employees and also serve as important refreshers for all employees. Modules within this workshop include:
ACA Healthcare Marketplace
Social Media
Harassment in the Workplace
Diversity in the Workplace
Violence in the Workplace
FMLA
HR Restaurant Manager Training
The HR Restaurant Manager Training Workshop covers a restaurant manager's responsibilities related to creating a productive work environment for all employees, such as ADA, diversity, harassment, FMLA, and more. Managers at all levels should complete this training. Modules within this workshop include:
Harassment in the Workplace – Manager
Diversity in the Workplace – Manager
Violence in the Workplace – Manager
FMLA – Manager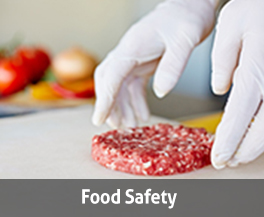 One food borne illness incident can irreparably damage the reputation of a restaurant, or even shut it down completely. SURE™ food safety training, now available online through Service That Sells!, was designed specifically for the hospitality and retail industries.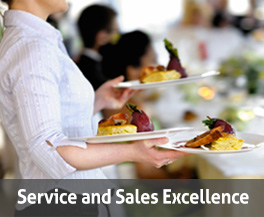 In a restaurant, service and sales go hand in hand. Without sales, service can't exist. And without service, you can't sell anything. Our online service and sales training series is designed to teach front-of-house restaurant employees how to improve performance on every shift.